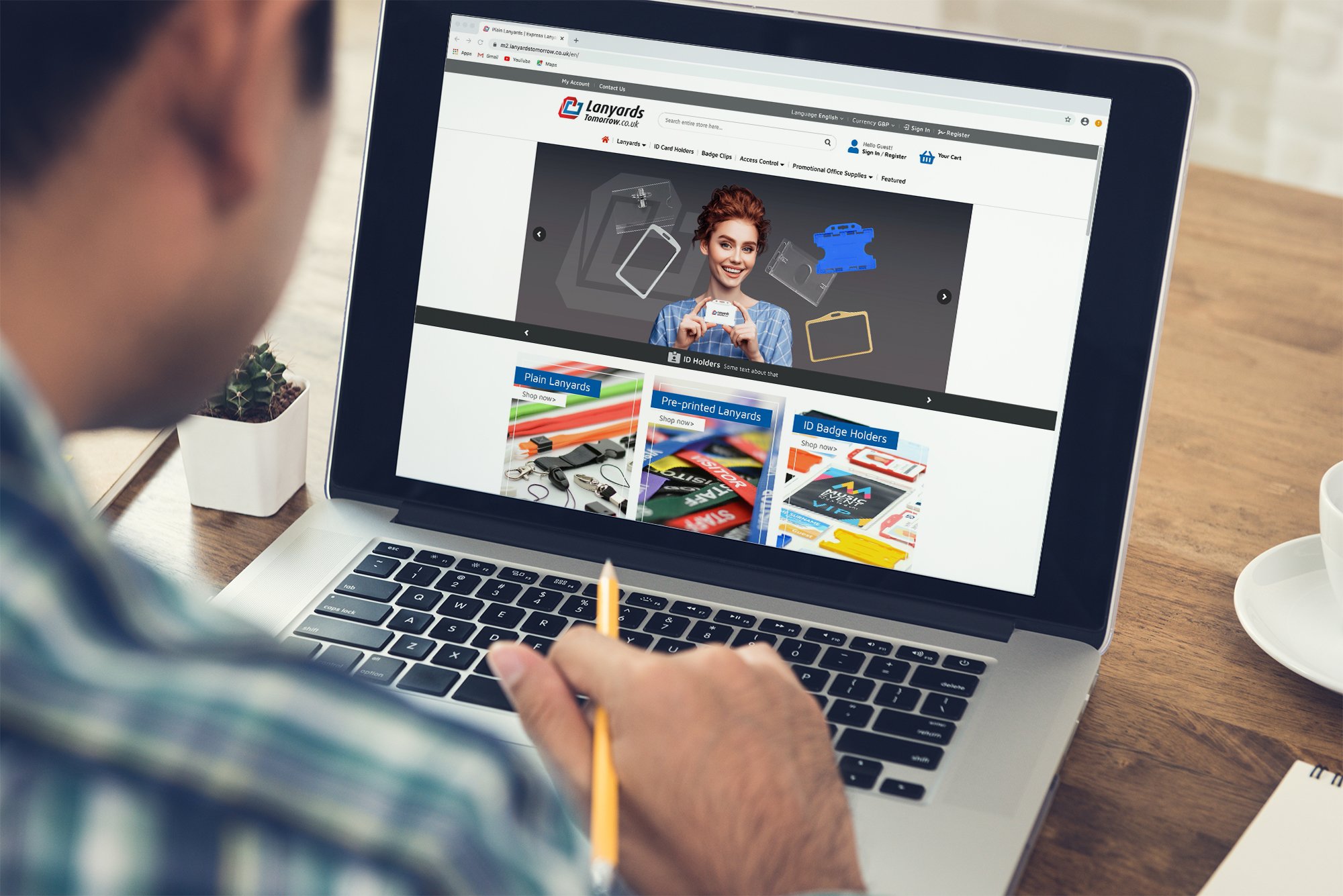 New and improved website is now live
The new and improved website is here
When we created Lanyards Tomorrow in 2015 we never imagined the success it would be and understanding what our customers wanted from us was a significant factor in our growth in this market. Our customers demanded fast delivery with flexible order quantities with clear bulk pricing for anyone wishing to buy ID supplies. We made it our mission to have an easy and simple checkout that didn't require any signing up. It was a big hit with many of our customers, but as we have grown and built a loyal customer base, we now understand the need to make our website even better and give a nice facelift at the same time. I want to share with you some of my favourite new features that have been added after constructive feedback from our loyal customers.
Enhanced colour filter  
Sometimes for a customer coming onto our website for the first time, it can be confusing. They may want a simple single lanyard, in fact they might not even know its called a lanyard at this stage. Then they are faced with options such as plastic clips, metal clip, breakaway attachments and more... I regularly had comments such as "I just want a yellow lanyard". We have added a very clever colour swatch filter on the category pages, so if you select for example a yellow lanyard it will only show the listings we have with yellow in stock and also change the images to all the yellow options you have so you don't need to click on each product to see if its suitable for you. It is simple and smart!
Making reordering easier than ever
When I first created lanyards Tomorrow, I focused heavily on making the checkout fast for new customers and didn't want customers to have extra steps to sign up for an account. These days customers shop very differently, so we have now added the option to be able to save multiple addresses to your account.
You can now also reorder previous orders placed with the touch of a button you can add the last order back to your basket ready to complete the checkout. It will make it much easier for schools or businesses that like to order little and often
Improved designer tool
We moved into customisation as we started to increase our lanyard range and the previous designer tool was very limited to say the least. Lanyards Tomorrow now has a new and improved designer tool that will help you create the perfect personalised product. You can use one of our exclusive design templates and ultimately add your own ideas to it. We have a massive selection of clipart and fonts that will match your uploaded logo perfectly. You can find out more information about the new lanyard designer tool here
Let us know what you think and trust us to be your go to place for all ID supplies